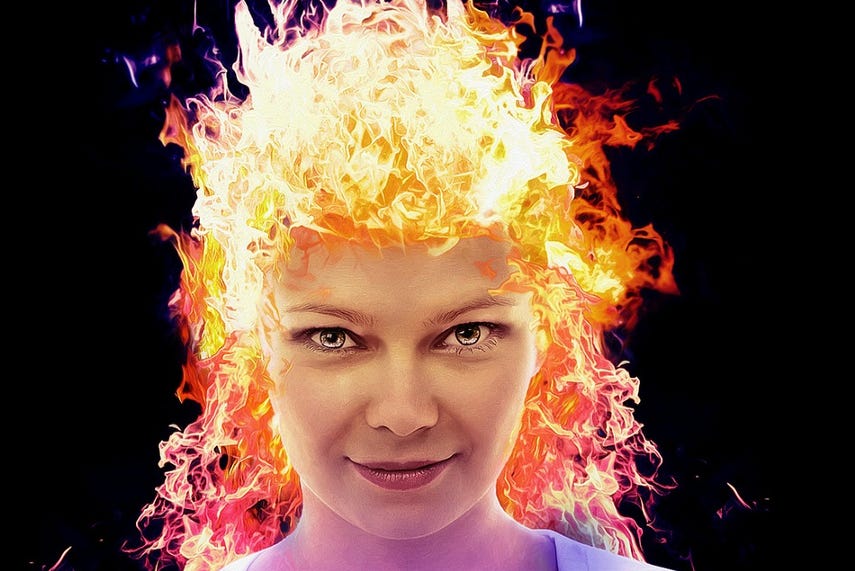 Photo by Babifroggy on Pixabay
BBDO was in a standoff with Michael Jackson.
It was 1984. They were the ad agency for Pepsi Co.
They were filming a campaign and had hired Michael to perform on stage while a Pepsi banner floated behind him.
The shoot would take four days.
Day one was not off to a good start.
Jackson was refusing not to wear his sunglasses in the videos. They were huge and covered half of his face.
The sunglasses were a non-starter for BBDO President, Phil Dusenberry. He threatened to shut down the entire production if Michael didn't take them off. They needed shots of his face to properly promote Pepsi.
MJ was being paid a handsome sum to be there. Phil insisted — he needed to take the damn sunglasses off.
The standoff continued while hundreds of hourly-paid workers milled around waiting for work to start.
Finally, the team caught wind that Michael would take his sunglasses off.
The director signaled that they would soon start. Minutes later, music began playing. The crowd of extras began to get amped, jumping up and down and cheering.
Michael then came on, with lights flashing and the bass booming. People were screaming so hard their heads were about to fall off.
MJ could surely be type-A and difficult. But he was always a great performer. He gave the people what they wanted.
From there, the first three days of the shooting went on according to plan.
The fourth day did not.
All the cameras were rolling. The music came on. Strobe lights moved across the stage. Michael trotted to the microphone.
Michael began dancing while singing.
He spun.
He turned his back to the crowd and spread his hands wide in a crucifix position. Then, twin pyrotechnics to each side of him went off. Suddenly, smoke was pluming from the top of his head.
Then, licking flames appeared.
For several excruciating seconds, MJ didn't even notice the fire growing on his scalp.
Moments later, crew members rushed the stage as he fell down, putting the fire out with towels.
The entire shoot came to a screeching halt.
What happened: the special effects tower went off early and sent a stray flame near Michael's head. Ordinarily, this wouldn't be a problem. But Michael was using highly flammable hair products.
Following the incident, Michael was then rushed to the hospital where he was treated for burns.
BBDO would go on to settle for $1.5 million in damages to the Jackson Estate (all of which Jackson donated to the hospital he stayed in).
Phil Dusenberry was mortified. It was the single most embarrassing moment of his career.
They put a mountain of effort into setting up this shoot for their prized, high paying client. Only for it to go wrong in the worst way possible.
Or did it?
---
The Aftermath
Michael went on to make a full recovery. He wasn't scarred nor was he in massive pain.
In the days after the accident, Pepsi got more coverage than they ever could have hoped for. They were on the cover of every major newspaper, including the New York Times. Journalists discussed them on every news station.
BBDO's survey data revealed that customer awareness for Pepsi had skyrocketed. With no additional spending, product recognition was up 24%. Recall scores had doubled. Retail soft-drink sales were booming.
BBDO's research team estimates that they'd received, between print and TV news coverage, more than $13 million in free advertising for Pepsi.
Fortunately, the public did not fault Pepsi much for the incident. They accepted that it was a freak accident.
And, importantly, before the accident ever happened, BBDO got all the video footage they needed to complete the Pepsi campaign, which went on to win 74 creative awards.
---
Good and Bad Publicity
There's an archaic marketing religion that incants that all publicity is good. This religion's god is fickle and temperamental. He does not always smile upon his disciples.
That day, he chose to smile upon BBDO. Things could have gone far worse.
Jackson came out healed and with soaring album sales.
BBDO came away with the one thing that trumps all else in marketing: a thrilled client.
The world works in unpredictable ways. Sometimes terrible mishaps bestow great blessings upon us.
But that doesn't mean you should set your client's hair on fire.
Enjoy this? Subscribe to Relax and Read for more.